Today, more and more men are rocking long hair—a trend that's not going anywhere anytime soon. There are plenty of benefits to having long hair, but there's one problem that men with long hair face more than those with shorter manes, and that's grooming their hair on a daily basis. You need the best tools for men with long hair to make sure your mane stays healthy and styled at all times. To help you achieve this, we've compiled the top 10 grooming essentials for men with long hair below!
Must-Have 1: Shampoo and Conditioner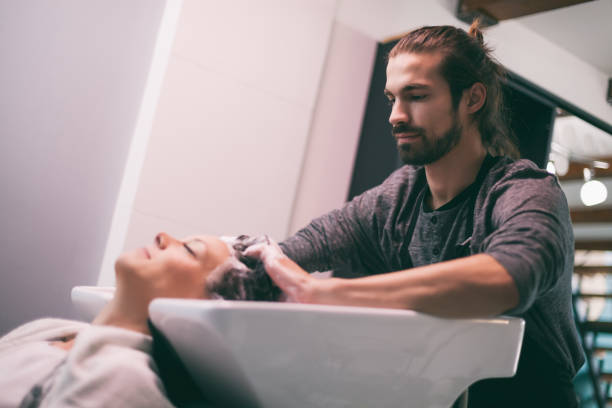 Keeping your hair clean is a must. You can use shampoo and conditioner to give your mane the necessary cleaning it needs to stay healthy. Choosing the right products will depend on what kind of hair you have and what your personal preferences are. Be sure to read labels carefully so you know exactly what you're putting on your head!
Must-Have 2: Good Brush
A good brush is a must-have for any man with long hair. While it may seem like an obvious part of your grooming routine, it's also one of the most important. It can help you keep your tresses under control, as well as get rid of tangles and knots that could lead to dreaded breakage. In addition to that, a quality brush will distribute natural oils from your scalp through the length of your hair, which will help keep it moisturized and healthy looking.
Must-Have 3: Quality Comb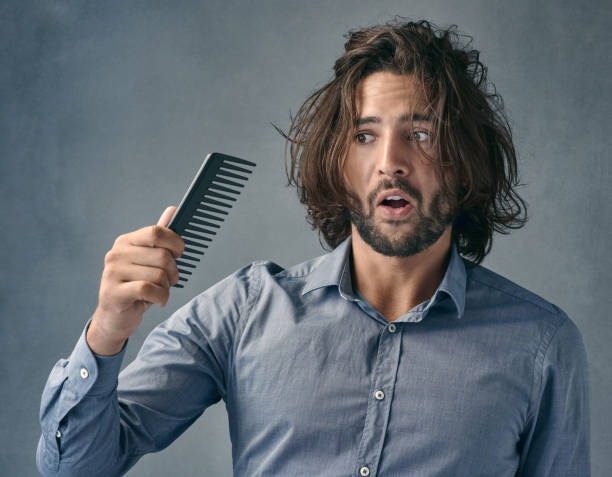 A quality comb is one of the most important items to have on hand. Your hair will be much easier to deal with and you'll feel more confident knowing that your locks are looking their best. We recommend a metal comb with teeth that are tightly spaced and smooth.
Must-Have 4: Hair Scissors
It's also important to be prepared with a pair of hair scissors. While it is possible to get away with trimming your own hair, it's best to leave this task to the professionals if you have long or thick locks. Plus, some people may not feel comfortable performing such a personal grooming act on themselves. You'll need to purchase quality clippers and shears that will be strong enough to withstand any weight without breaking.
Must-Have 5: A Trimmer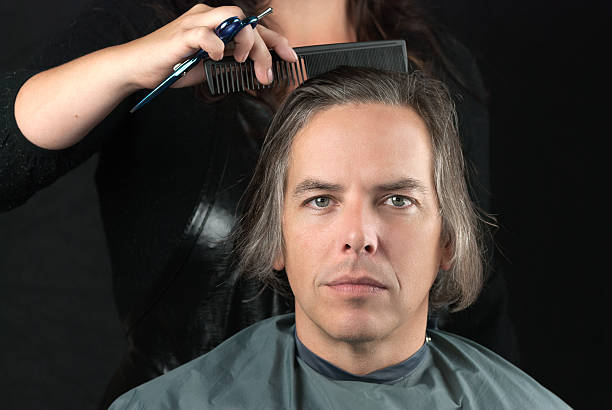 A trimmer is a necessary grooming essential when it comes to maintaining any length of hair. A lot of the time, men's hair can get really long and unmanageable without this tool. A trimmer will help you trim your beard and mustache, but it can also be used to cut down on your hair length as well.
Must-Have 6: Razor and Cream
A good razor and shaving cream are essential to achieving a smooth shave. Since the hair on your head is generally shorter, men with long hair may find it difficult to get a close shave. That's why it's important to use a high-quality razor and shaving cream when you're grooming your facial hair.
Must-Have 7: Washing Bag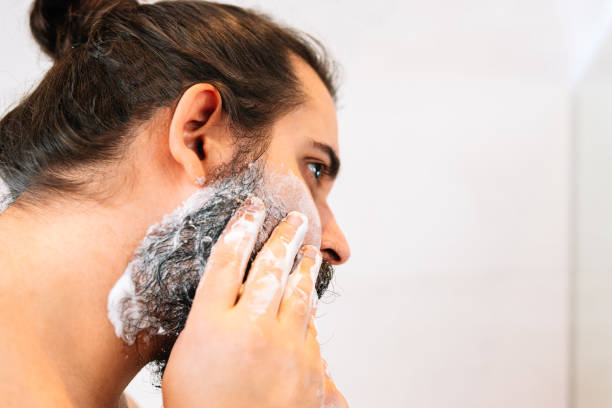 A washing bag is a must-have for long-haired men. These bags are easy to use and come in different sizes, so you can get one that fits your needs. To use, simply take the clothes out of the bag, place them in the tub or shower, and fill them with warm water. The bag will act as a container for your wet clothes so you don't have to worry about them spilling over or getting any soap on other items.
Must-Have 8: Beard Oil and Balm
A beard is not just a beard, it's a true extension of your face and personality. A little bit of well-groomed facial hair goes a long way in making you look put together. Like the skin on our faces, beards need to be taken care of and nourished with the right products. Investing in high-quality beard oils and balm will go a long way when it comes to keeping that mane healthy and well-groomed.
Must have 9 – Styling Wax and Pomade
In order to keep your style in place, you need to use styling products. Styling wax and pomade are two of the most popular styling products that are used by men with long hair. Styling wax provides a firmer hold than pomade and is perfect for styles that need a little more staying power. Pomade provides a lighter hold and is great when you want your hair to have a softer, more textured look.
Must-Have 10 – Face Lotion
The first product that all men with long hair should have is face lotion. It's important to moisturize the skin around the beard and it also makes shaving more comfortable. If you don't have a face lotion, buy one, it will make your life so much easier.