Whether you're seeking to enhance your natural hair color or to experiment with an exciting new look, hair tools play an essential role in achieving the style you want. From blow dryers to hair straighteners, there's no shortage of products available to help make your hair just the way you like it. But with so many products on the market, it can be hard to know which items are really worth your money. Luckily, there are 10 perfect hair tools every man should have in his bathroom cabinet if he wants to achieve that perfect look without spending hours styling his hair every morning.
1) Best Hair Clipper for at Home Use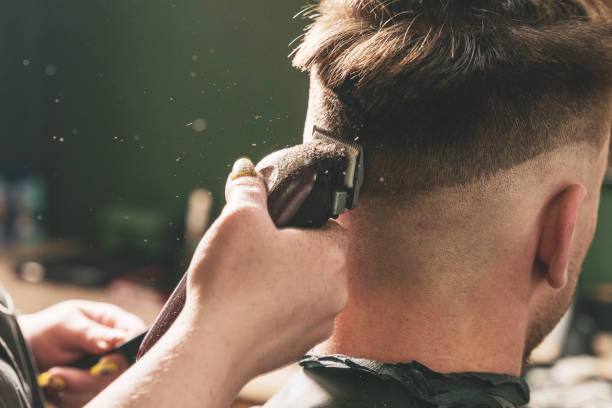 A hair clipper is a great tool for any man who wants to be able to groom their own hair. There are many different types of hair clippers, but the most common and widely used ones are the corded and cordless models. Corded models come with an AC power supply, while cordless ones work on battery power. Cordless models can be more convenient in some ways, but they can also lack power when the battery runs out. Although there are many different brands we have a recommendation for the best hair clipper for at home use <<< here!
2) Best Beard Grooming Kit for Short Beards
A grooming kit is a must for any man who cares about his appearance. A good kit can include a hairbrush, hair clippers, razor blades, scissors, and other tools to help him maintain his appearance. It's best if he keeps it in his bathroom so he doesn't have to go looking for the supplies each time he needs them. It should be well-labeled so that he knows what everything is used for.
3) Best Rated Adjustable Beard Trimmer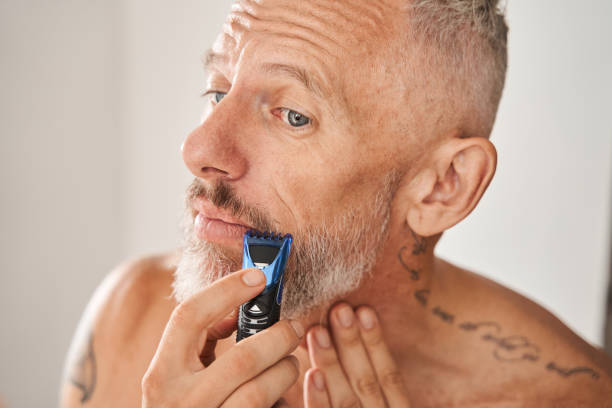 A beard trimmer is an essential tool for any man's bathroom. It will help you maintain your beard and get it to the perfect length. Plus, there are so many different models out there to choose from, so finding the right one won't be difficult. Take a look at the best rated adjustable beard trimmer on the maket.
4) Nail Clippers
Nail clippers are a must-have for any man. If you're not getting your nails clipped by a professional, it's time to invest in a good set of nail clippers so that you can keep your nails trimmed and tidy. It is also important to know the right way to cut your nails as cutting them incorrectly can lead to ingrown nails or even infections. When trimming your nails make sure the tip is facing downward and use the flat side of the nail file to smooth down any rough edges. Remember don't cut them too short!
5) A Good Pair of Scissors to Cut Hair
A good pair of scissors to cut hair is a must-have for any man. It's the only tool that can do a job that all other tools cannot, which is to cut hair. If you're serious about your hair and grooming, investing in a good pair of shears will be worth it as they will last you many years if taken care of properly.
6) Beard Brush/Comb
A beard brush is a must-have for any man with a long beard. Not only will it help maintain the hair and make your beard look fuller, but you'll also reduce the likelihood of getting nasty hairs in your mouth when you eat or drink. Plus, it's more comfortable to sleep on your stomach with a beard if you're using a brush to keep everything tangle-free.
7) Basic Hair Car Products for Men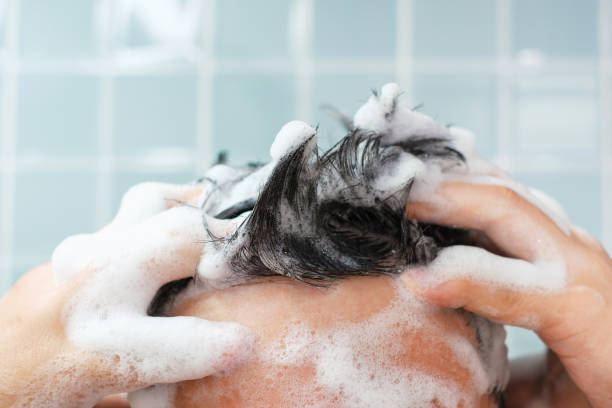 The shampoo is one of the most important basic hair care products. It cleanses your hair, gets rid of product buildup, and removes dirt and oils. But it's also one of the most complicated. There are countless varieties to choose from, each with a unique set of ingredients that will have an impact on your hair's health and appearance.
8) Solid Lotion Bar
Solid Lotion Bars are a great way to keep your hands moisturized and are easy to take on the go. Simply rub it on your hands as needed, no need for lotion or water. The bars are made with natural oils and butter that will leave your skin feeling soft and hydrated all day long.
9) Best Hair Styling Gels for Men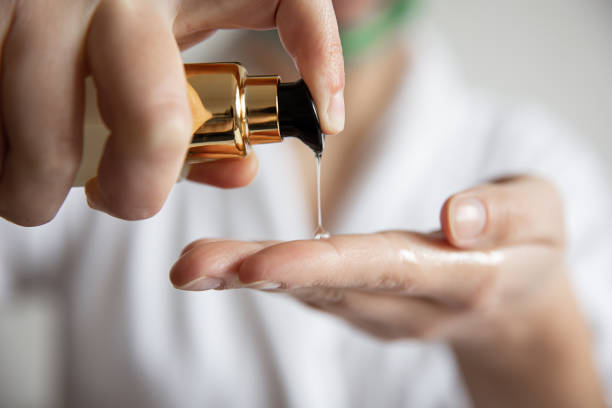 Hair styling gel or wax is the ultimate hair product for men who like to have some control over their style. They come in various formulas and hold levels, so you can find the right one for your particular needs. Some of the best hair styling gels for men come in different strenght levels. You will find everything from relaxed to spiky hard hold.
10) Men's Toiletry Bag
The men's toiletry bag is a smaller version of the woman's toiletry bag that contains all of the essentials for any man. It should contain everything needed to groom and maintain hair, skin, and facial hair.